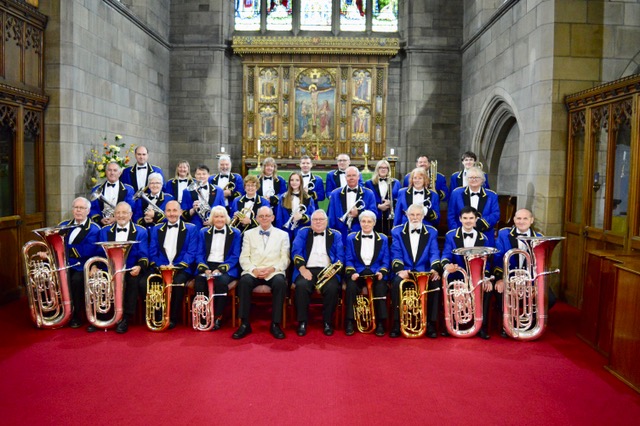 The Senior band is thought to have been formed in 1838. As the home page says was formed from the local inhabitants around the village of Clifton which was mainly made up of agricultural worker and miners.
Today the senior band is a group of 32 musicians from all walks of life including nurses, accountants, train drivers and teachers as well as students.
The senior band performs over 45 concerts around the locality each year.
We are a self funding organisation and this is done by the hard work of its members with fund raising events thoughtout the year. We have no commercial support and are very grateful to the the generous donations from our Patrons.
If anyone is interested in booking the band for a concert, fund raising event or birthday party then please contact the Secretary.
Our rehearsals are Tuesdays and Thursdays 8.00pm. till 9.45pm and we welcome anyone to come along and listen.
In 2010 the senior band went to California to team up with the Golden State British Brass Band. We performed concerts around the Los Angeles area including Disney and the Richard Nixon Memorial Centre. We are grateful to the Golden State Band for their hospitality and making our vist so memorable.
In 2015 the band had another very successful trip abroad this time to Italy were we performed concerts around the Lake Maggiore area.
Photo shows senior band with the Golden State band at the Richard Nixon Centre California.